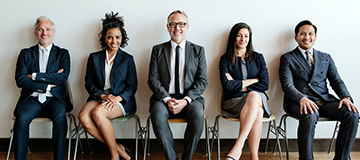 Our contingency search services ensure that you are delivered with a comprehensive access to candidates who're willing to move and ready to grab the opportunity. In a span of a very short time, we can assure you the maximum number of placements of candidates along with a quick presentation of many relevant profiles.
We are obliged to leverage a wide range of networks and databases in order to fit your criteria and specific requirements. We make profile-evaluation and reviewing very easy for you by sharing highly suitable profiles of potential contenders for the concerned positions.
We extensively emphasize upon candidates who are actively looking for new opportunities and the ones who are perfectly fit for the roles meant to be filled-up at your organization.